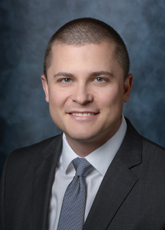 Mark Hrymoc, MD – Psychiatrist
Areas of Expertise: General Psychiatry & Addiction Psychiatry
Dr. Hrymoc is an expert in the psychopharmacology of addiction and other mental health disorders. He is board-certified in General Psychiatry, Addiction Psychiatry, and Addiction Medicine and holds an appointment as Assistant Clinical Professor of Psychiatry at UCLA, where he supervises training psychiatrists at their Addiction Medicine Clinic. He obtained his subspecialist training in Addiction Psychiatry at Cedars-Sinai Medical Center in Los Angeles, where he currently practices and teaches. Dr. Hrymoc is also a consulting physician to several prestigious drug and alcohol treatment centers in Los Angeles.
Dr. Hrymoc completed his psychiatric residency training at Harbor-UCLA Medical Center and also trained at UCLA Medical Center and the West Los Angeles Veterans Administration Hospital. He obtained an MD degree at the University of Medicine and Dentistry of New Jersey and did his undergraduate studies at the University of Pennsylvania. He has worked in a variety of treatment settings, from non-profit community mental health clinics to federally-sponsored multi-site medication development studies.
In addition to his clinical work, Dr. Hrymoc continues to be active in the local addiction treatment community. In September 2008, he founded Perspectives on Addiction, an interdisciplinary educational group for addiction professionals in Los Angeles. Dr. Hrymoc has served as the representative of the states of California, Alaska, and Hawaii to the American Academy of Addiction Psychiatry and a member of the education committee of the  California Society of Addiction Medicine. Dr. Hrymoc co-authored a chapter in the most recent edition of Principles of Addiction Medicine, the main textbook of the American Society of Addiction Medicine and has been published in several academic journals.
For Dr. Hrymoc's full CV, click here.
To view Dr. Hrymoc's LinkedIn Profile, please click