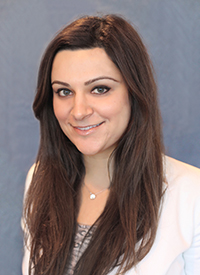 Shivani Chopra, MD – Associate Psychiatrist
Areas of Expertise:  Child & Adolescent Psychiatry, Adult Psychiatry, Forensic Psychiatry
Dr. Chopra is board-certified in Child & Adolescent Psychiatry, Adult Psychiatry, and Forensic Psychiatry. She provides treatment for a wide range of complex mental health issues in children, adolescents, and young adults, using medications, psychotherapy (with or without medications), or both modalities of treatment. In addition, she performs forensic psychiatric evaluations for a wide variety of criminal, child dependency, and civil matters.
Dr. Chopra obtained her undergraduate degree in Psychobiology at the University of California, Los Angeles, graduating with distinction. She then received her Doctor of Medicine degree (M.D.) from the Pennsylvania State University College of Medicine. Dr. Chopra completed her adult psychiatry residency at the University of California, Davis, and completed further subspecialty fellowship training in child and adolescent psychiatry at the University of California, Irvine. During her child and adolescent psychiatry fellowship, Dr. Chopra served as the Chief Fellow of recruitment.  Dr. Chopra then completed a second fellowship in forensic psychiatry at the University of Southern California (USC) Institute of Psychiatry, Law, and Behavioral Sciences. While at USC, she served as a Clinical Instructor at the USC Keck School of Medicine, teaching psychiatry residents and medical students. Also, she gave national presentations on the psychiatric effects of bullying.
In addition to being the Founder of the Premier Mind Institute in Newport Beach, Dr. Chopra presently serves as the Medical Director for the Adolescent Partial program at the University of California, Irvine (UCI), and as an Assistant Clinical Professor of Psychiatry at the UCI School of Medicine, where she teaches child and adolescent psychiatry fellows and medical students. Dr. Chopra has also been on the Executive Council for the Southern California Society of Child and Adolescent Psychiatry for the past three years, and currently continues to serve as an Executive Council member.
For Dr. Chopra's full CV, click here.